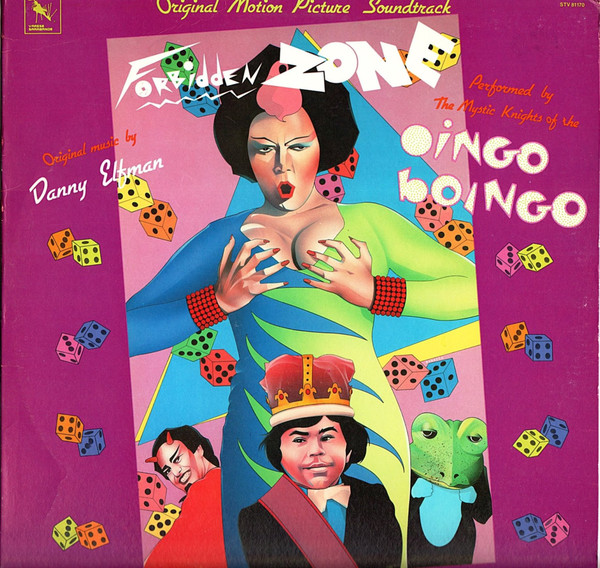 Happy Halloween, party people!
Join us on a strange and spooky journey to the Sixth Dimension as we discuss the soundtrack to FORBIDDEN ZONE!
In the early 80s, Richard and Danny Elfman were straining to break free of the musical theatre circuit. Richard devised Forbidden Zone as a showcase for Danny's band, The Mystic Knights of the Oingo Boingo, as well as a means of breaking into the film industry. The result is a wild pastiche of Vaudeville, stagecraft, animation and big band music produced completely outside the realms of studio filmmaking and any semblance of good taste.
The soundtrack features tons of music from Oingo Boingo, as well as pieces cribbed from Cab Calloway, Freddy Martin and...er...The Three Stooges.
It's a wicked blast of camp from start to finish, and we discuss it warts and all!
SHOW NOTES:
Intro: "Pico and Sepulveda" - Felix Figueroa & His Orchestra
Outro: "Forbidden Zone" - Danny Elfman and The Mystic Knights of the Oingo Boingo
Have a soundtrack you'd like us to cover? 
Follow us on Twitter @OSTParty and let us know!
Or email us at OSTPartyPod@gmail.com