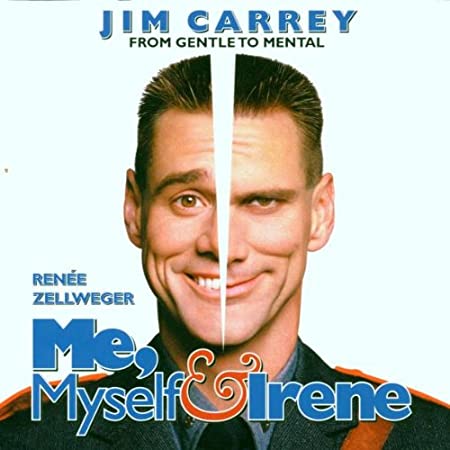 We've been threatening to do this for a while, and now it's finally here. This week we're discussing the soundtrack to 2000's Me, Myself & Irene. If you're not familiar, it's the film that closed out Jim Carrey's run of blockbuster 90s comedies with a resounding thud. Carrey plays Charlie, a mild-mannered cop with a split personality. He also plays Hank, Charlie's deranged alter ego. Renee Zellweger is here as well. The rest really isn't important.
And the soundtrack is equally split down the middle. Half the album's songs are your usual suspects of late-90s radio rock staples. The other half is a bizarre collection of Steely Dan songs covered by modern artists such as Wilco, Ivy, Ben Folds Five, and Smash Mouth. Yes, Smash Mouth is back and they're doing Steely Dan.
What did we ever do to deserve this?
SHOW NOTES:
Check out Tubi today!
OUTRO: "Haitian Divorce" by Steely Dan
MUSIC VIDEOS:
Have a soundtrack you'd like us to cover? 
Follow us on Twitter @OSTParty and let us know!
Or email us at OSTPartyPod@gmail.com